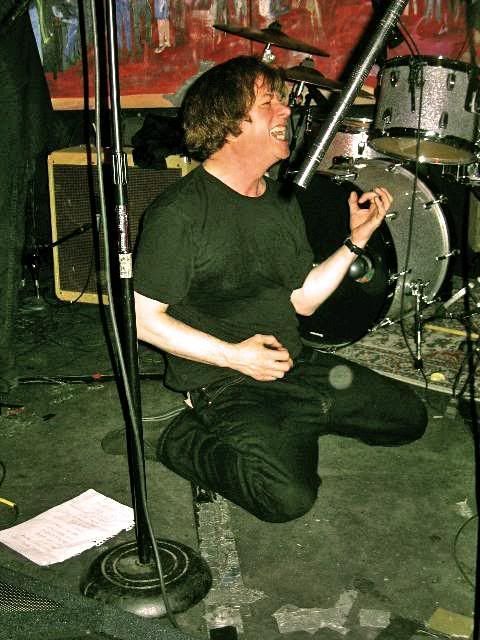 When it comes to rock & roll, Roy Loney is the real deal. He's wild, impossibly cool and maybe a little dangerous (watching him perform you get the feeling he could come unhinged at any moment) but he's smart, articulate and has a razor sharp wit too.
Loney first came to fame in the late '60s as the frontman of the fabulous Flamin' Groovies with whom he recorded two absolutely essential albums:
Flamingo
and
Teenage Head
. He started a solo career in the '70s, had a few inevitable ups and downs but always made consistently strong records. For over a decade now he's been working with The Longshots whose members include Seattle pop/rock luminaries Jim Sangster, Johnny Sangster, (The Tripwires) Graham Black, Scott Sutherland, (The Doll Test) and Joey Kline (The Plaintiffs). His latest album with The Longshots,
Shake It or Leave It
was one of the very best albums of 2007.
Expect a fun, raw, exciting, 100% committed performance from Loney and his band and an explosive blend of rockabilly, British Beat and garage-punk. Hopefully we'll get to hear a lot of songs off of
Shake It or Leave It
and I'm sure Loney will sing a bunch of his great Groovies classics like "Road House," "Slow Death," "Second Cousin" and the unsurpassable "Teenage Head." This is going to be a great show.
Get there early because the opening acts are pretty amazing in their own right. Tacoma's The Fucking Eagles carry on that loud, raw R&B/garage sound in the tradition of T-Town greats The Sonics and Girl Trouble and like Roy Loney they give each performance everything they've got. The Tripwires, one of Seattle's premier power pop bands, always put on a great show too. Their album
Makes You Look Around
was another of 2007's best.